If you've spent any time at all pondering existential questions about the lives of cab drivers—Where do they go when they don't have a fare?—programmer Chris Whong has a captivating data visualization for you.
"NYC Taxis: A Day in the Life" charts the data of "one random NYC yellow taxi on a single day in 2013." The interface shows viewers the start of a trip, end of a trip, and all the time spent in between, in addition to the amount of money made following tolls, tips and the MTA's tax.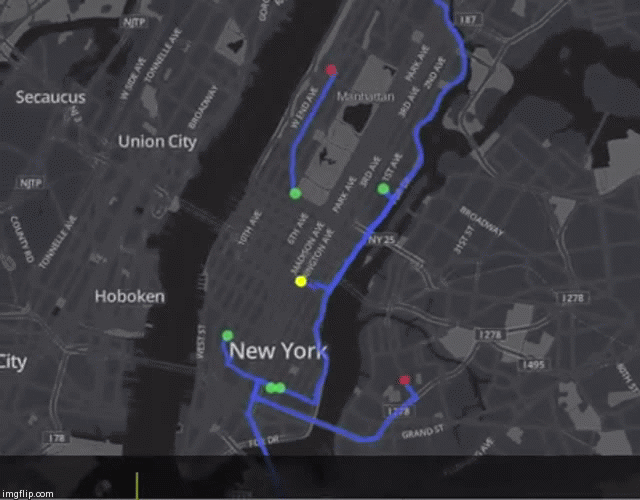 Whong writes that "the original data include ~170 Million trips. Of these, 30 cab/days were queried at random for inclusion in this project." He acquired the data from the Taxi and Limousine Commission by filing a FOIL request, in order to better understand how and where cabs travel in New York:
The intent is to analyze running counts of fares, taxes, etc, over the course of a day, and to see how/when taxis move around New York.

The raw data include only start and end locations for each trip. These points were run through Google's Directions API to create the routes shown in this visualization. Of course, these are Google's best choice, not necessarily the one the taxi took.
One of the big takeaways is the startling amount of territory the driver covers in a day. Sort of makes you understand Travis Bickle a little better, doesn't it?