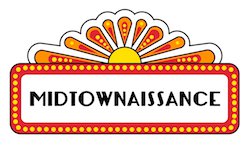 For
our Midtownaissance series
, the latest installment of
Quick Bites
brings us to Margon on West 46th.
THE VIBE
I worked for many years in Midtown, both East (on Lex and 47th) and West (in what used to be called the Time & Life Building), long before salad-bowl fast casual chains took over the office-drone lunchtime trade. Back then—this is the 1980s and '90s—we spent our lunch hour (yes, we took the full hour) at a seemingly never-ending series of random spots, some of which were good, some terrible, most of which I've completely forgotten.
One of the most memorable places from that era, and still my go-to for daytime food whenever I get stuck doing something in Times Square, is Margon, an old school Cuban luncheonette tucked in among the visual chaos of West 46th Street. There's a certain time-capsule feel to the place; Margon opened in 1970, and not much has changed since then. It's crowded and hectic, it's slightly confusing, it's cocky and gruff and, simultaneously, convivial and welcoming in that no-nonsense NYC way. It feels like the city of my youth.
You order your food here at either the sandwich station near the front door or at the long steam table heading towards the back, then pay when you're finished eating. Orange Formica tables provide seating for about 40 if everyone squeezes in, and toward the late afternoon (it closes at 5 p.m.) workers coming off their shift tend to linger over beers, talking shit before heading home. There are tourists, of course, and randos, but Margon is very much a gathering place for regulars as well.
THE BITES
Nostalgia may lead me to over-romanticize the atmosphere, but I'm not going to tell you everything at Margon tastes great. Turnover is high so most things are plenty fresh, but it's always a good idea to use your eyes when ordering from the steam table. The Maduros, or Sweet Plantains, can be dry and undercooked, the soups can carry a sour edge, the hash browns are much improved by a good dousing of hot sauce.
That said, there are plenty of consistent winners here, including one of the best Cuban Sandwiches in town. Margon stuffs this beast with sloppy roast pork, sliced ham, salami, Swiss cheese, pickles, mustard, mayo, and garlic sauce, the soft hero roll pressed to a slight crispness. It's messy, exciting, and ridiculously filling. Also terrific is the Ceviche de Pulpo, or Octopus Salad, the vinegary and tender cephalopod sliced thin, with onions and peppers adding some bite.
The Oxtail was lovely last Friday afternoon: funky, soft, and served simmering in a lively brown sauce. Order it as a "lunch special" and you'll get an entire second plate's worth of yellow rice and black beans, so make sure you're hungry and/or able to take a nap afterward. The same goes for the incredibly juicy Pork Chop. If you can get here for breakfast during the week, get the Mangu; if not, any sort of omelette will do just fine. And flan fans take note: the housemade version here had me swooning.
THE VERDICT
Go for the solid Cuban food, go for the wonderful old NYC atmosphere, but definitely go, and do your part to help Margon hold it down in Midtown for another 50 years.
Margon is located at 136 West 46th Street, between Sixth and Seventh Avenues, and is open Monday through Friday from 6 a.m. to 5 p.m., and on Saturday from 7 a.m. to 5 p.m. Closed Sunday (212-354-5013;website)