Have you experienced artist Rafael Lozano-Hemmer's Voice Tunnel, inside the Park Avenue Tunnel? Because after today, it will be gone!
Lozana-Hemmer outfitted the 1,400 tunnel with lights and loudspeakers—the tunnel is illuminated with pulsating lights "powered" by visitors' voices.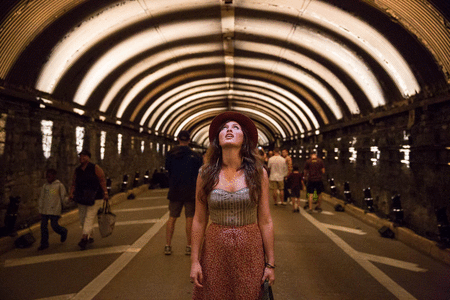 The installation is part of Summer Streets. Man, summer is almost over!