Pexels
Longer days and warmer weather tend to bring out the urge to hit the links—an urge that may feel stronger after a year of social distancing. But if you couldn't get to the course all this time, there's no need for your game to suffer. Just pick up one of these golf training aids and you'll be back into the swing of things before you know it.
PhiGolf: Mobile & Home Smart Golf Simulator with Swing Stick
StackCommerce
When you can't get outside to practice, the PhiGolf at-home golf simulator lets you swing away indoors. The simulator, which raised $200,000 on Indiegogo, features a state-of-the-art sensor and swing stick. Get your practice in – or just play a round of golf – wherever you are. Connecting to the WGT Golf app on your smartphone or tablet, PhiGolf is easy to set up and use, featuring multiplayer functionality and a swing trainer. Using code GOLF10, get $59 off the PhiGolf: Mobile & Home Smart Golf Simulator with Swing Stick, to pay just $190.
GOLFBUDDY Aim W10 GPS Golf Watch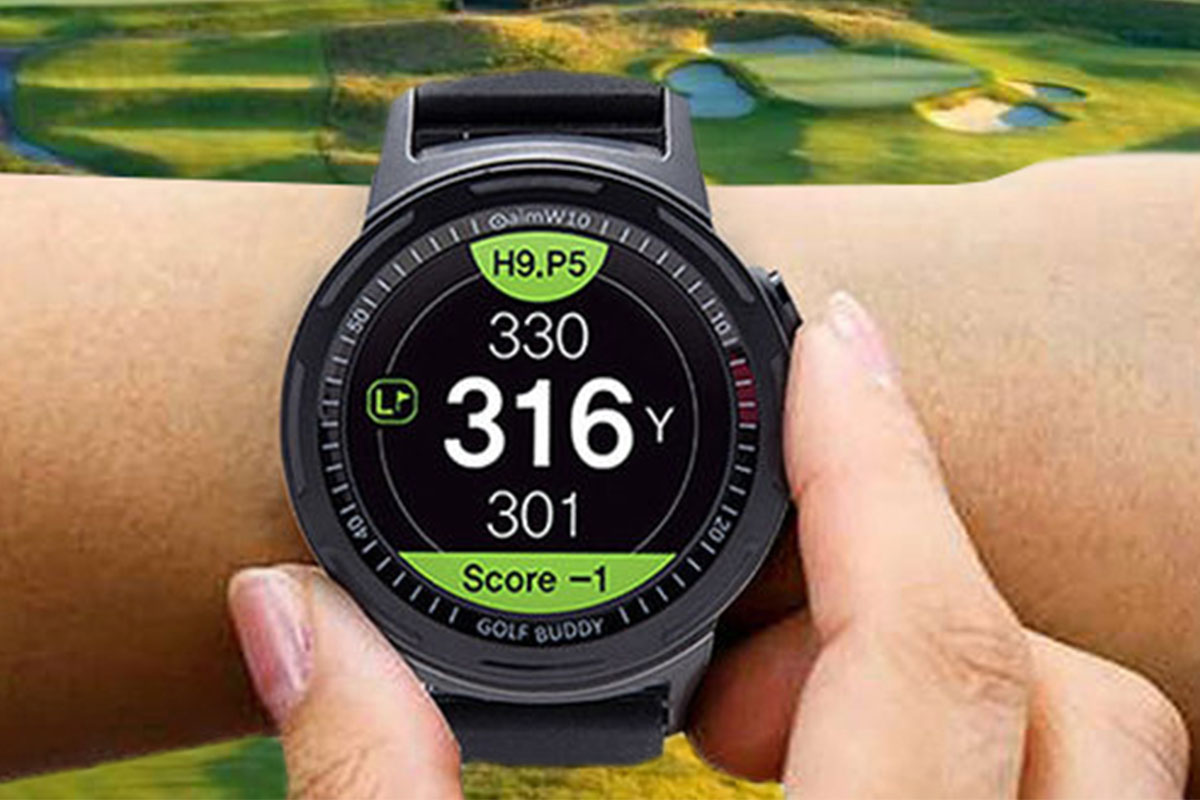 StackCommerce
Lower your golf score on the course with the Aim W10 by GOLFBUDDY. This smartwatch provides accurate distance measurements on its colorful 1.3" TFT-LCD touch screen. The Aim W10 can calculate distance from the front, back, or center of the green and provide distance to hazards on the green or whatever your target. Keep track of scores on the digital scorecard, and make the most of its convenient course tracking – it's preloaded with 40,000 courses in 170 countries and automatically recognizes which hole you're playing for. Connecting to other smart devices via Bluetooth, the Aim W10 by GOLFBUDDY will help you level up your game and lower your stroke count. Use code GOLFBUDDY10 to save $10 on the sale price and get the GOLFBUDDY Aim W10 GPS Golf Watch for $179.99 (reg. $209).
The Ultimate Putting Studio by PuttOUT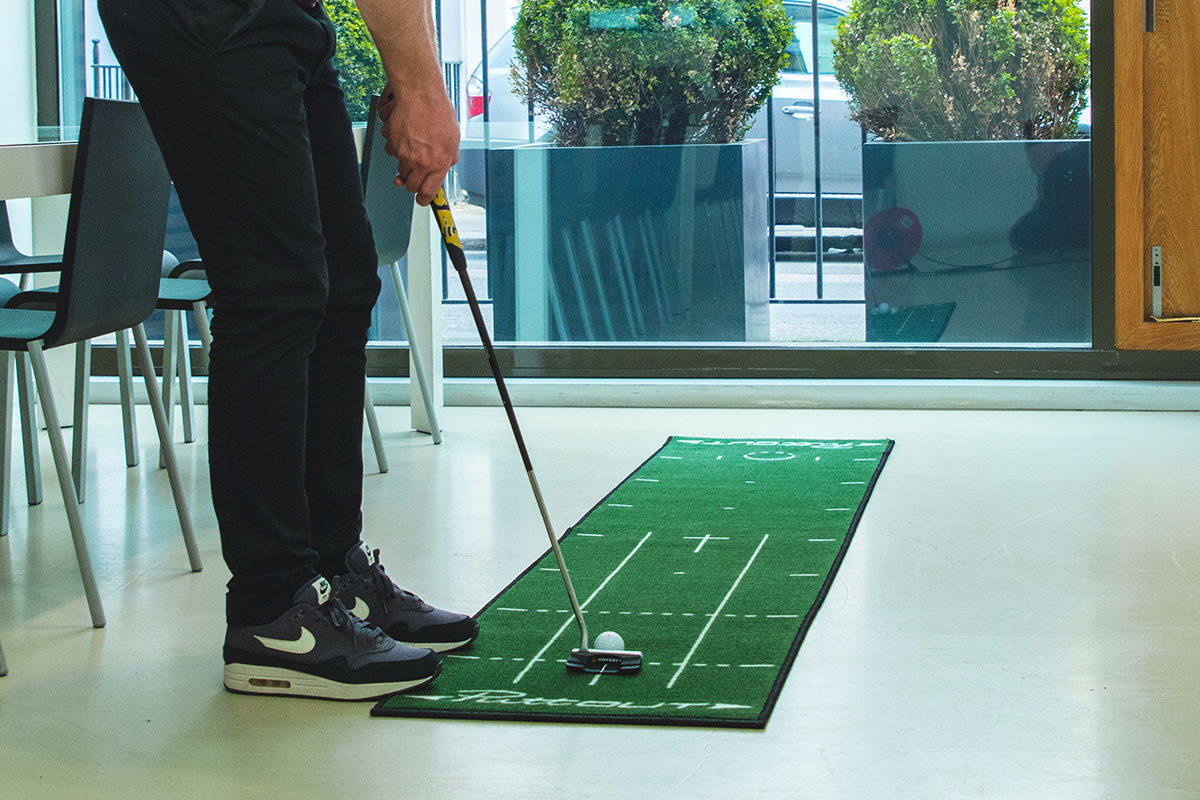 StackCommerce
Setting up your own practice putting green at home is a dream for most golfers – how better to practice your endgame whenever possible? The Ultimate Putting Studio by PuttOUT offers exactly this to golfers wanting to improve their game. The set includes a pressure putt trainer, pro putting mat, mirror system, and gate kit – everything you need to practice and improve for your next round out on a course. This editors' choice-winning set (from Gold Digest, Golf Monthly, and MyGolfSpy) will coach you to improve your putting game. Use coupon code GOLF38 to get The Ultimate Putting Studio by PuttOUT for just $211, a $38 savings.
theHANGER: Golf Training Aid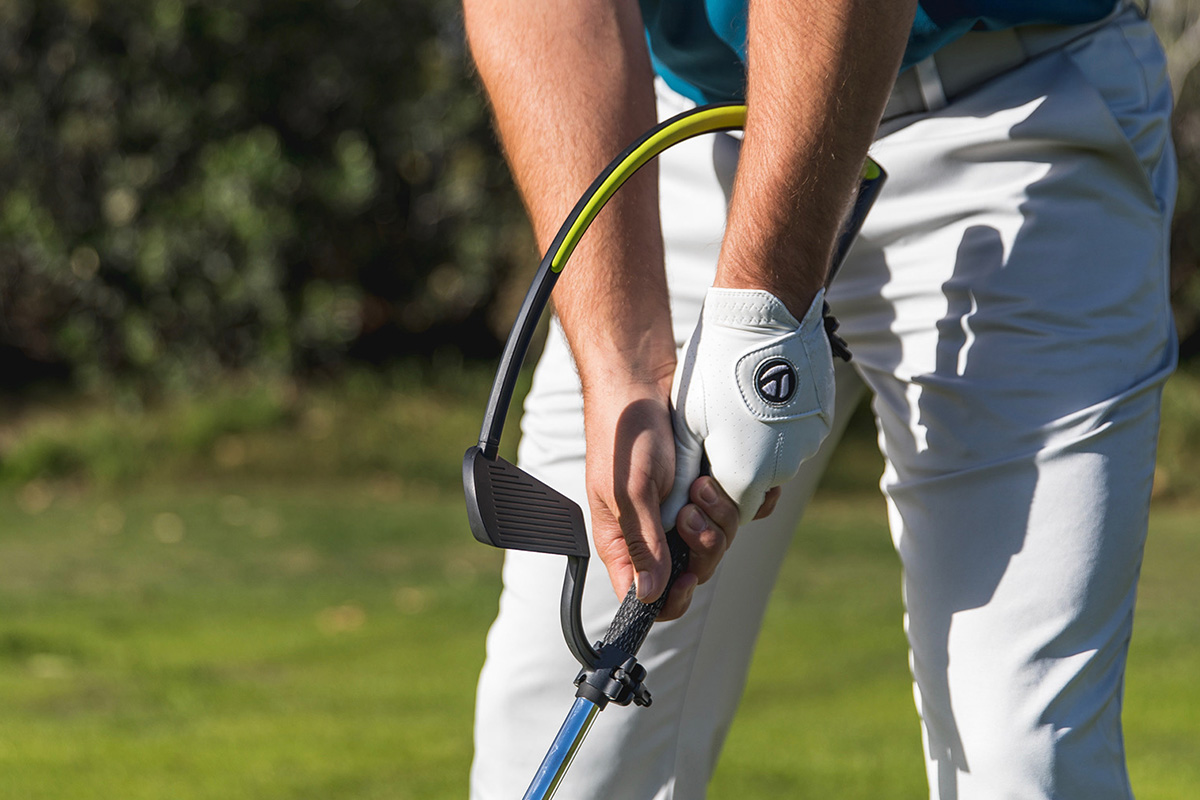 StackCommerce
Correct your posture and swing with theHANGER Golf Training Aid. The essential golf tool, which has five stars out of five on Judge.me and was featured in Golf Magazine, helps golfers eliminate a slice or hook by providing instant feedback throughout a swing if the club opens or closes. The correct swing mechanics are essential to a proper game, and theHANGER is an indispensable trainer to help golfers improve their swing. The device attaches to a club in order to demonstrate over-the-top swing paths and develop clubface awareness. Get theHANGER: Golf Training Aid for $55.99 now, 20% off the full price of $69.
Prices subject to change.
This post is a sponsored collaboration between StackCommerce and Gothamist staff.