Lady Gaga To Steal Giant Slide's Thunder At The New Museum
Nov. 11, 2011, 6:01 p.m.
Lady Gaga and Terry Richardson made a book, and now they're having a party at the New Museum to celebrate.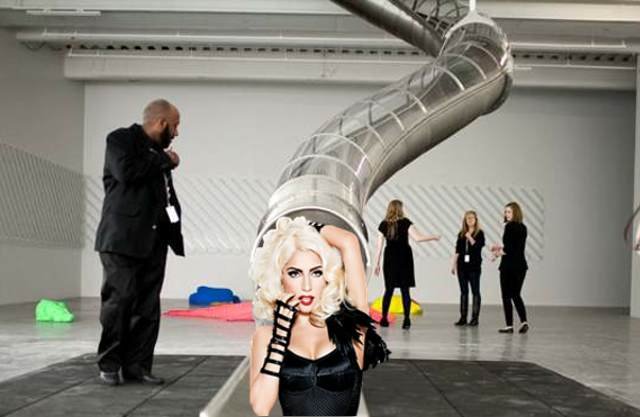 Original photo by Katie Sokoler/Gothamist
Lady Gaga and Terry Richardson's highly anticipated, "stunning, provocative and coveted" photo book LADY GAGA x TERRY RICHARDSON (capitalization theirs) is finally here, and to celebrate, the duo will be causing a serious scene at the New Museum on November 22nd.
Both Gaga and Richardson will be signing books at the New Museum Store launch party from 6-9 p.m. on the 22nd. To subject yourself to thousands of screaming fans vying for justonesecond with the Mother Monster, you must pre-order the $50 book in person at the New Museum Store (limit of one book per person), starting on the 15th.
The book "will showcase over 350 photographs taken during the 10 month period in which Richardson followed Lady Gaga and had complete access to her everyday life." Yes, it will be a zoo, but it could be worth the 50 hondo just to see what Gaga will wear down the Museum's giant slide.